Which telc advanced training is best for you?
Overview of the qualification phases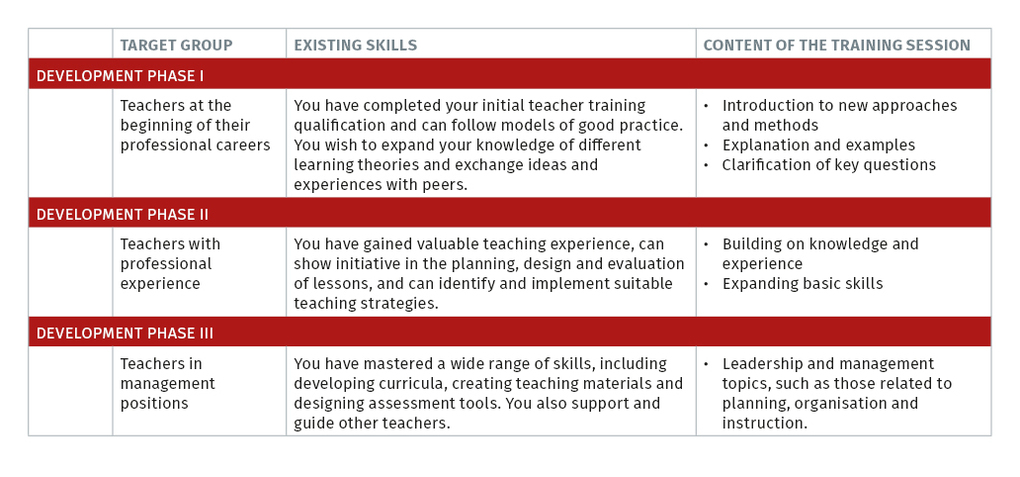 Find the right training course for your needs
Would you like to book a training course? In the training portal you will find our current programme. Use the search field or filter function to find the right course or seminar for you.
Training portal