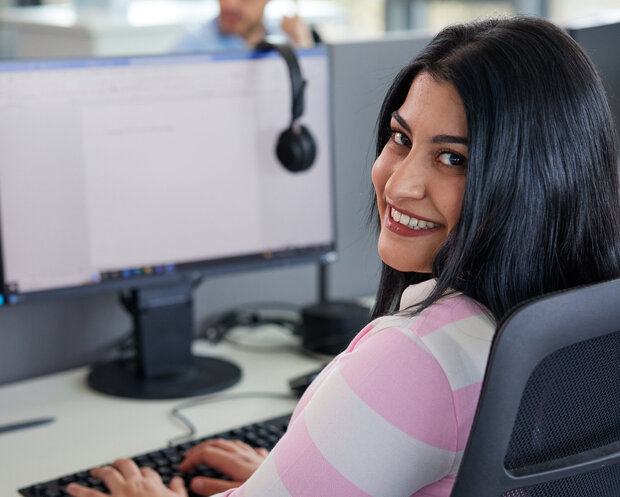 Discover our textbooks and teaching materials for work-related German courses
With telc's teaching materials for business and vocational German courses, learners develop the skills to communicate fluently in everyday life and at work. We offer textbooks for general business German as well as materials focused on the technical language needed in the fields of medicine and nursing. With telc exam training materials, learners can prepare specifically for exams, while resources focusing on grammar and writing skills help learners gain confidence in their language abilities. telc materials are available for different levels and come in both printed and digital formats. This allows teachers and learners to find the perfect resource for their needs.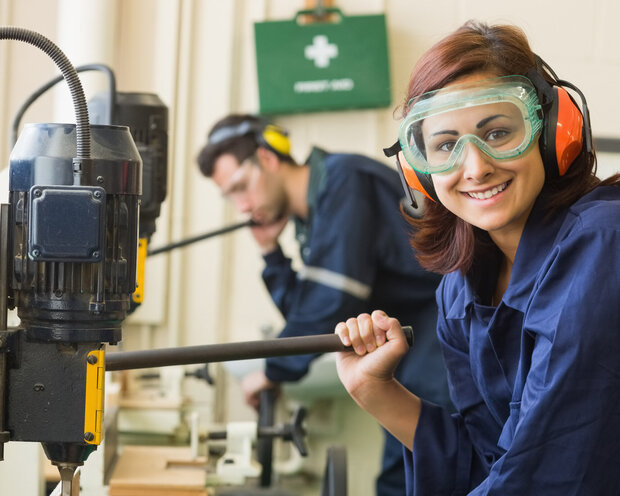 Einfach besser! – The textbook series for work-related language courses
The textbook series Einfach besser! prepares learners to communicate effortlessly in German at work. The books cover numerous professional fields and prepare learners for the language challenges that can occur during their apprenticeship, at work, or while engaging in further professional development.
All textbooks in the series are based on the concepts and learning objectives set out by the Federal Office for Migration and Refugees (BAMF) for work-related German language support. In addition, the textbooks include examination preparation sections to support learners as they prepare for German business and vocational language examinations.
With the accompanying digital classroom guides, you can design your lessons completely online or round off face-to-face lessons with interactive exercises. Solutions, audio texts and audio files as well as worksheets, vocabulary lists and teacher manuals are available to download free of charge in our download area.
The Einfach besser textbook series can be purchased in the telc shop.
Exam preparation for Deutsch-Test für den Beruf
telc's wide range of exam preparation materials for the Deutsch-Test für den Beruf (DTB) helps learners thoroughly prepare for their chosen DTB. The exam preparation books include three practice tests and are made up of multiple units, each focusing on one type of task. Because many learners find writing in another language particularly challenging, telc examination preparation books include samples of authentic writing tasks with feedback and scores. Learners can improve their writing skills and gain confidence by comparing their own texts with these samples. Our exam preparation books are available in the telc shop both in print and digital formats.
Workbooks and self-study materials
What are professional German language courses?
The business and vocational German language courses organised by the Federal Office for Migration and Refugees (BAMF) are part of the work-related language support programme (DeuFö) offered to immigrants in Germany. There are eight different professional language courses at different levels of the CEFR. All cover German language skills for the workplace and conclude with the Deutsch-Tests für den Beruf (DTB). In addition, special courses with subject-specific content are offered: for academic medical professions, for health care professions, for the field of retail, and for commercial technology. telc offers various textbooks and accompanying materials aligned to these courses and exams.
German for Medicine and Nursing
We offer specialist teaching material for the German examinations of medical professionals, "Deutsch für Medizin und Pflege". You can find out more here.