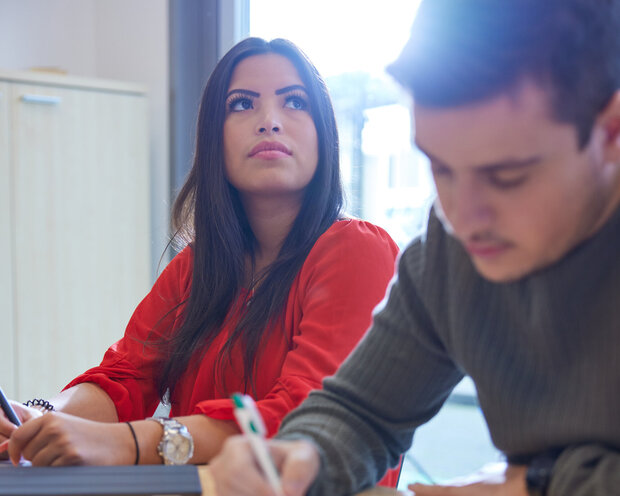 The telc way to language learning
telc develops course books and other teaching materials for German as a foreign language (DaF) and German as a second language (DaZ). We consistently align ourselves with curricular guidelines and the Common European Framework of Reference for Languages (CEFR) and its companion volume. This ensures that our materials are always up to date and tailored to the needs of learners. As an examination provider, we know exactly what matters. Our course books teach general language skills as well as specialised language skills, preparing learners effectively for telc language examinations.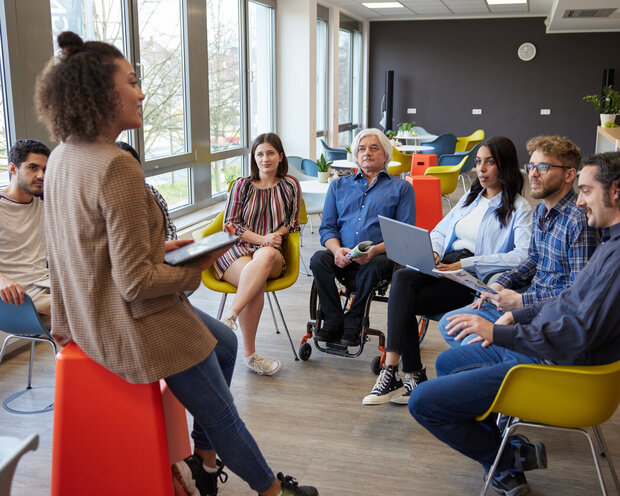 Achieve language proficiency with telc
At telc, it's not just about the exam. Our teaching and learning materials:
provide solid language skills, helping learners establish themselves socially and professionally.

are current, authentic, and appealing to learners.

are clearly structured and organised, making learning easy and enjoyable.

are always action-oriented, training all language skills and allowing ample room for practice so that learners can immediately apply their newly acquired knowledge.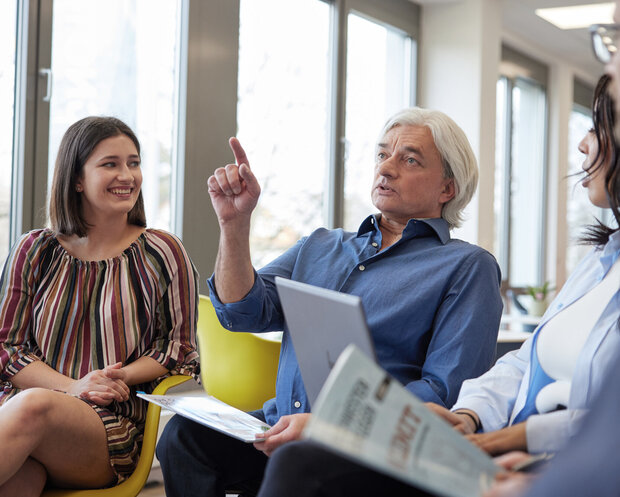 Using telc in the classroom
You can rely on our materials at every stage of your teaching. We have a range of books to perfectly suit any target group. They are easy to use and save you time and effort in lesson preparation. With us, you'll always stay up to date with the latest didactic standards, as telc course books are newly developed products created to high quality standards. Our authors, editors and reviewers are experts in the field, with both theoretical knowledge and practical experience. They are experienced instructors who are, at the same, time well-versed in telc language examinations.
Preparing for an examination with telc
As providers of language certificates, we know exactly what learners need to succeed in an exam. Our examination preparation materials include helpful strategies and tips for tackling examination tasks, exercises in the format of the examination, complete mock examinations, and often even evaluated writing performances for comparison and self-assessment.